HORNADY Precision Hunter Ammo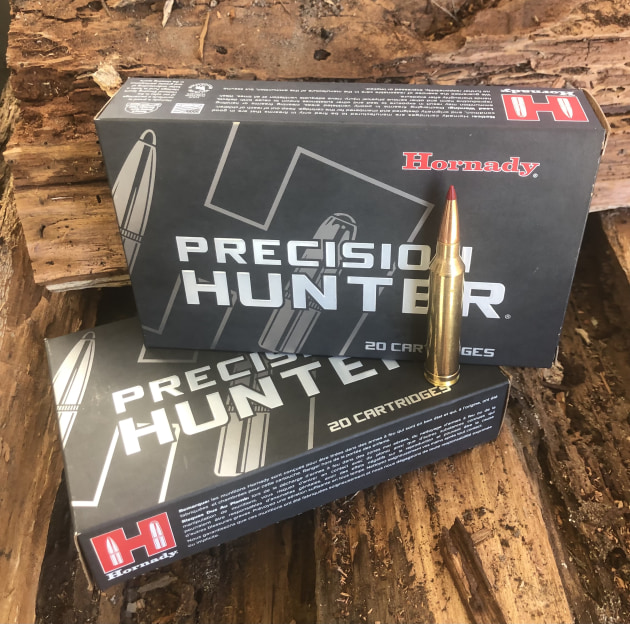 On a recent trip to New Zealand I had the opportunity to trial some Hornady Precision Hunter ammunition. I'm told it's available in a host of popular calibres from .243 to 338 Lapua, however, I was using 7mm Rem. Mag. ammunition and a 162gr pill that featured the radically superior ELD-X bullet with heat shield tip. A quick trip to their local range to sight my firearm in at 100 metres revealed a 3 shot .75 MOA group which I thought was excellent for this calibre using factory ammo. For those who follow Sporting Shooter every month, that story was featured in the September issue. Although I have always reloaded myself using 162gr Hornady SP bullets in my 7mm Rem. Mag., I've now started using these Precision Hunter ELD-X bullets and can't fault them for accuracy or performance.
In my opinion, Hornady's statement "Match accuracy hunting bullet" is exactly what these bullets offer, ensuring effective terminal performance at all practical ranges. Featuring an optimum boattail design via a highly concentric bullet jacket and tip, it offers superior aerodynamic efficiency. I'm also told this bullet continually expands throughout its penetration path creating increased terminal damage, the result I confirmed on my NZ hunt.
Check out the full range of Hornady Precision Hunter at your local gun shop. Hornady products are distributed in Australia by Herrons Security and Sport – web: www.herrons.com.au and OSA – web www.osaaustralia.com.au