Challenge For A Gunsmith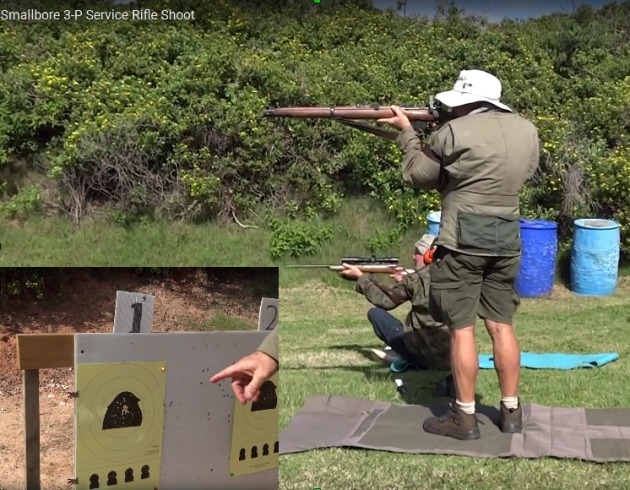 Q: I just bought a Lithgow No.2 MK 4 rifle in .22 Long Rifle that I 
enjoy shooting more than its big brother a No.1 MK III in .303. My 
questions are: Is it legal to convert a .303 to .22 LR? On Youtube 
an American company called "RockNLoad" converted a Savage No.4 
MK 1 .303 to .22 LR. It shot very well and they called it a No.4 MK II. 
What paperwork and parts would I need to do have such a 
conversion done? What would the rifle be called? What would the 
rifle be licensed as? Where would I find a gunsmith to do the job? 
I am fully aware that this project would cost a lot and require a fair 
bit of gunsmithing. 
Andrew Allan

A: I think that the Lithgow No. 2 MK 4 rifle you have in .22 LR may be a 
single shot. As to whether or not it is legal to carry out such a conversion 
is a question for the Firearms Registry in your state. They will tell you 
what paperwork is required and any other questions you have about licensing, 
as the category would have to be changed. I don't know of any gunsmith 
who would tackle this job. You are right when you said it would take a fair bit 
of gunsmithing - in fact a helluva lot. It would be a very costly exercise costing 
maybe $2,000 or more. For one thing you'd need a complete new bolthead with 
offset firing pin. If a bolthead is not readily available, the gunsmith would have 
to make one from scratch, adding to the cost. A new barrel (or sleeving the 
original barrel) would cost about $600. It would be a lot cheaper to buy an 
original rifle, even if it cost $2000 but they appear on the USED GUNS website 
fairly regularly for about $1200. So that's your best bet. As well as being made 
at Lithgow, they were made in Canada and England. I believe BSA made 2500 
for the British Navy and altered the Lee Enfield magazine to house a BSA .22 
magazine. But before you do anything, contact your Firearms Registry to find 
out what the rules are regarding such a conversion.

Below is a video of a smallbore service rifle match where many used 
military rifles that were arsenal converted to .22LR.