Remington Model Seven A Perfect Brush Gun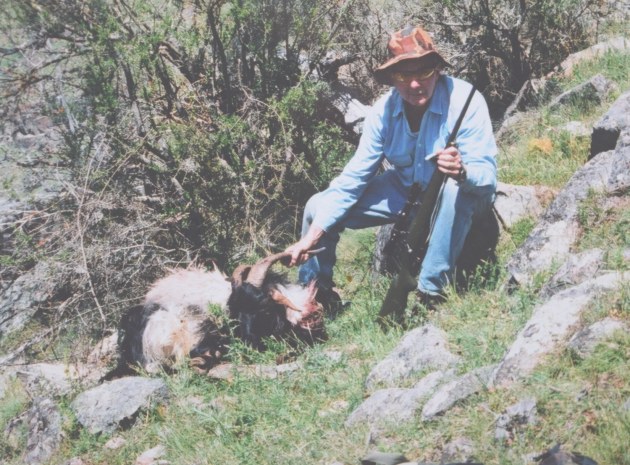 Q: I recently bought a secondhand Remington Model Seven CDL in7mm-08 Remington and fitted it with a Leupold 2-7x scope. It is a nice outfit. The brown laminate wood stock is nicely checkered and has a black forend tip. The barrel is only 20" long, but the gun balances well and groups into 1-14" with factory ammo. Could you suggest a good handload with a 140gn bullet for deer hunting?
Oliver Hancock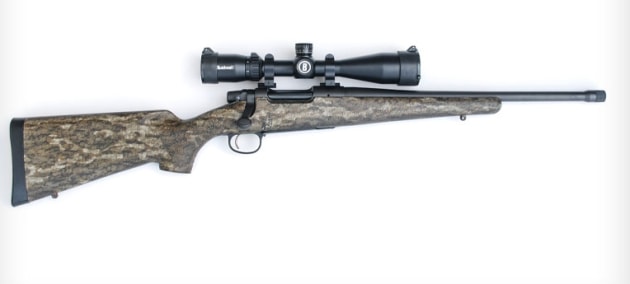 A: I attended the 1982 Remington Seminar at Pincher Creek, Alberta, Canada where the Model Seven was introduced. The rifle is not a redesigned version of the discontinued 600 series rifle, but a newer, classier carbine. Its action resembles that of the Model 700, at least more than the old 600 series, and replaced the former's ugly dogleg bolt handle with a gracefully designed one. The Model Sevens we were given to test at the seminar were chambered for the 7mm-08 and fitted with Leupold 1.5-5x Vari-X scopes. The assembled gun writers were given 140gn soft-point loads with which to hunt whitetail deer. Only one hunter out of 30 bagged a deer and it wasn't me. When I got the rifle home I whumped up some reloads for it. The best group (.90") was made with the Hornady 139gn spirepoint and 44gn of W-760 which is no longer available. I suggest you use the 145gn Speer SP and try working up from 45 to a compressed charge of 48gn of AR2209, which should give you 2700fps. With the 139gn Hornady, try working up to 43gn of AR2208 for about 2750 fps. You've got a handy-dandy rifle for pigs in lignum and deer in wooded terrain.