What Is a 7-30 Waters?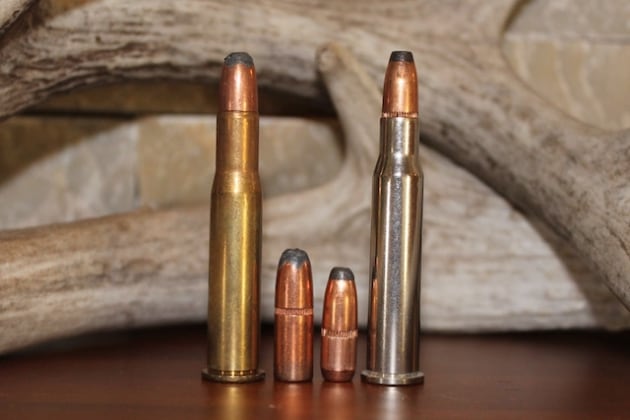 Q: I've come across references to the Winchester Model 94 chambered in 7-30 Waters, but never seen any mention of it for a long time now. Can you tell me exactly what a 7-30 Waters is and its ballistics?
Kevin Holden
A: The 7-30 Waters was designed by Ken Waters in 1976 by necking the .30-30 case down to shoot flat-nosed .284 calibre projectiles. In 1984 it was picked up by Winchester and chambered in their Model 94 lever-action. In 1986 Thompson/Center included it in their Contender line, both handgun and carbine. Factory ammo listed a 120gn FP at 2700fps with 1940 ft/lb of muzzle energy. The 7-30 with its light 120gn bullet never achieved much popularity with American deer hunters who stuck with the good ol' thutty-thutty.