ARB – Dual Zone ZERO FRIDGE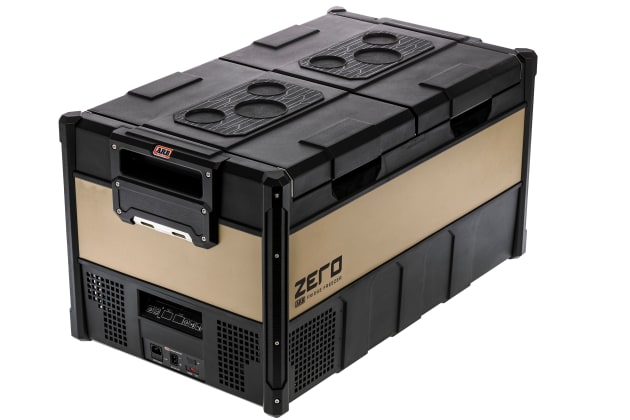 After announcing the new dual zone Zero Fridge Freezer last year, ARB have launched two new models. The Zero now comes in four sizes including two dual zone models. While the 44L and the 60L will keep your food and drinks cold and can be set to well below zero temp. the 69L and the 96L models have the dual zone function so you can have frozen and fresh food for the trip. In these dual zone models both compartments are independently controlled via the panel on the front, while all models can be controlled wirelessly via the app on compatible Bluetooth-enabled devices.
Other features include the quick-release reversible lid in the 60L, 69L and 96L models that can be swapped from left to right side opening to suit the configuration of your vehicle or camper, while the 44L offers the traditional front opening lid. Add to this, all models offer front and rear 12-Volt inlets and a 240V inlet at the front with handy USB outlet to charge your devices. See the full range of ARB fridge/freezers at your nearest ARB outlet or visit www.arb.com.au for more information.