ARB Jack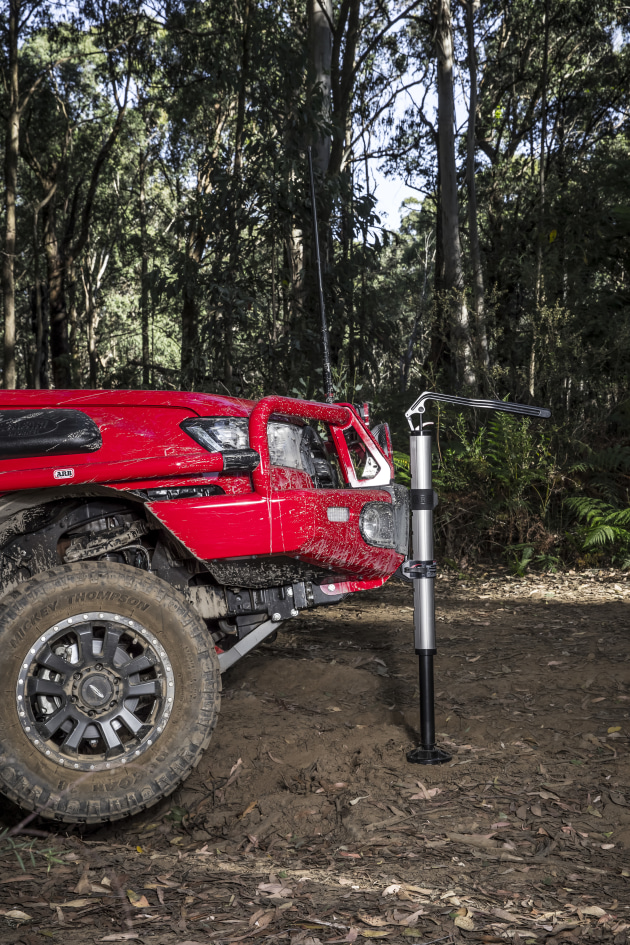 ARB recently launched a new hydraulic long-travel jack that offers the latest in engineered hydraulic technology. This new recovery device not only looks sturdy, but also offers safety benefits and a different functionality to the common mechanical jack. Firstly, it offers a sturdy pivot base that can be rotated through 360 degrees for optimal placement of unstable ground and its forged aluminium hook can be quickly and easily locked into one of nine hooking points on the outer body of the jack.
The way JACK works is simple, once a connection is made between the hook and a lifting point on the vehicle, by simply pumping the jack handle you can raise the vehicle. Although I've not had the opportunity to try the new ARB-JACK, I'm told there is a huge reduction in effort required to raise the vehicle via its ergonomic handle positioned at the top of the JACK and hence, allowing the user to remain upright.
The JACK has an approved working capacity of 2000kg and while quite compact and easy to store, it boasts an impressive lift height of 1230mm (48").
Jack is also fitted with a safe and simple release valve via a two-stage hydraulic controlled release system allowing it to retract slowly for the first 2/3rds and quicker for the final 1/3 of release.
To find out more visit your local ARB outlet or www.arb.com.au