ARB's New Intensity V2 Spotlights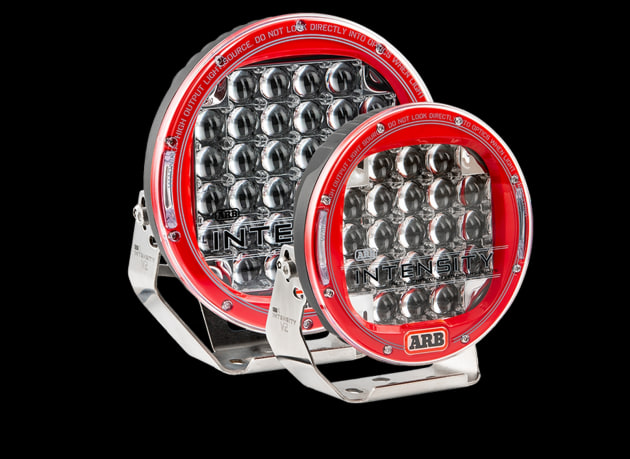 ARB's Intensity lights have been on the market for several years now and proven very popular for backcountry driving. Recently, however, ARB has made several technological advancements to this range and now in 2019 has released a new Intensity V2 driving light.
The ARB Intensity V2 comes in two sizes, the smaller AR21 V2 has 21 LED's, while the AR32 V2 offers an impressive 32 LED's. The AR32 V2 packs 20,000 lumens in a single light, that's a total of 40,000 Lumens from the pair, which I'm told, is a 35% increase in light output from the original model. For drivers looking for the ultimate in long distance vision, a pair of AR32 V2 spot beam lights offers a very usable one Lux of light at an impressive 1.3 kilometres down the road.
Like the previous model, the Intensity V2 lights are dust proof, waterproof with voltage protection and integrated intelligent thermal management system. I actually run the older ARB intensity lights on my Hilux and am very impressed with their performance so the new improved V2's would be top-notch.
To find out more ask at your local ARB outlet or visit www.arb.com.au