Buffalo River New Range
The boys at OSA never stand still or rest on their laurels. In fact, they had snuck a whole new range of 35 great-quality, economically-priced Buffalo River knives into their catalogue without me knowing. I suppose they were just too busy with all their other new products that constantly stream onto the market; you are forgiven.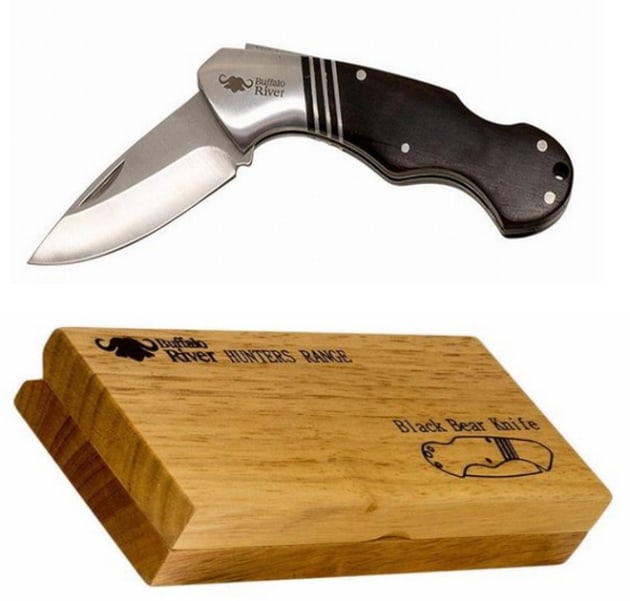 Now we are just introducing you to four blades in this introductory review because my time is occupied fully ATM, but as far as quality goes, these knives all carry a 25-year warranty and, breaking a sample Black Bear Hunter Folding Knife out of its Wooden Presentation Box, I knew why.
Straight out of the box, it shaved my arm and sliced paper with consummate ease - believe me, the factory edge was awesome. Its fit, finish and materials were excellent, nary a gap anywhere and there was zero sideplay in the blade, when opened. With a 6cm drop-point hollow-ground blade and overall length of 16cm it makes for a handy, ergonomic and hand-filling attractive tool.
 Now I have only seen the following three blades in the  Buffalo River online catalogue, but if they are anything like this charming little Black Bear I handled and used, they will be absolutely fine. They include:
Multi-tool with Bits Set. At 4.5" closed, this is a linerlock knife with plier, 440 stainless steel half-serrated blade, with Black G10 handle with black nylon sheath as well as often-used screwdrivers.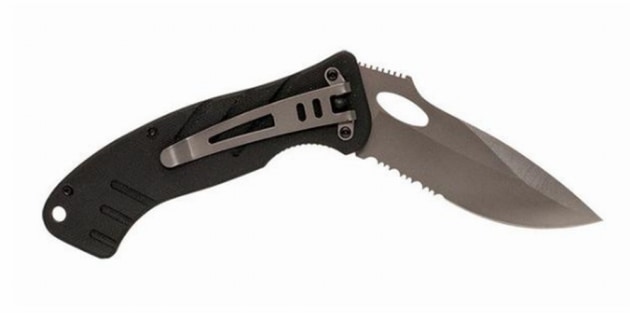 Maxim Folder 4.5 inch with half-serrated blade and clip. Shaped well for initial incisions the false top edge would facilitate straightline ling incisions up the belly or along the back of most game.  This is a modern, slimline design that will not wear a hole in your pocket and will not get lost, due to the spring-clip/ The oval hole at the base of the knife's spine will allow one-handed opening against spring pressure, while the lanyard hole is a considerate addition to avoid loss.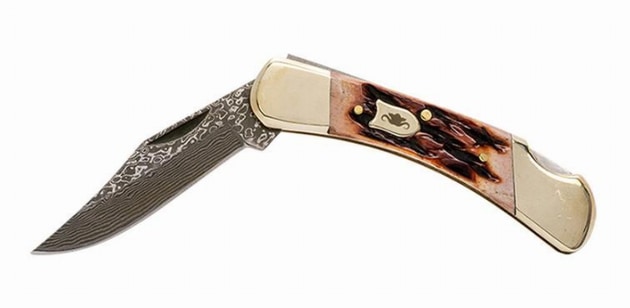 Now for a little charmer, the Trooper, with its genuine 7cm Damascus clip point blade is supplied in a nice wooden presentation case. With jigged bone stained scales secured with brass pins and a locking back and brass bolsters, I really fall hard for this traditional style of folder.
Now you can go to the catalogue where there is some information on specs for individual knives, but 440 Stainless is mentioned in a few cases, now an industry standard for knifemakers for durability, edge retention and economy.
If I can extrapolate my experience from the Black Bear and that great warranty, I'd advise that you can buy these knives with confidence. Hell, at their price points, you'd be mad not to buy a few of them.