Leica Rangemaster CRF 2400-R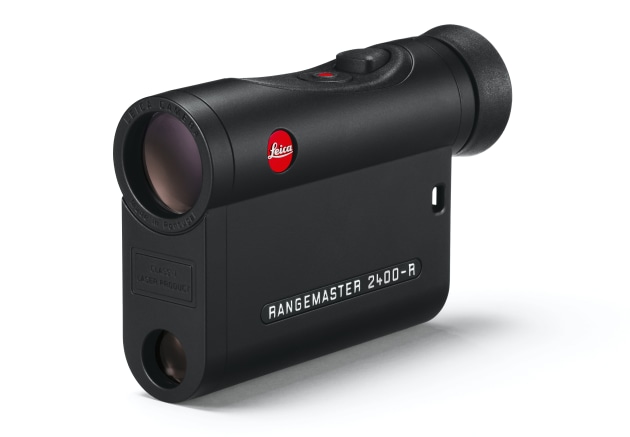 Leica Sports Optics and Leica Camera Australia recently released a new laser rangefinder, the CRF 2400-R that offers distance determination of up to 2,400 yards (2,200 metres). Add to this, a new LED display that adjusts itself automatically to ambient light for better readability of the scanned distance and you have outstanding optics with the added advantage of 7x magnification.
Another great feature with the new CRF2400-R is its fast scan mode, with the ability to scan the surrounds and relevant target every 0.3 seconds and display the required measuring results accurately. In fact, up to 200 meters it will measure the results in decimal figures for extremely precise measuring. Like it's predecessor model, the CRF-1600, the new CRF2400-R will also determine equivalent horizontal range (EHR) relevant for hunting up to a distance of 1,200 metres when required. This in effect determines and provides the practical angle-compensation distance, essential for accurate long-distance shots.
Thanks to its compact design and weighing no more than 185 grams the Rangemaster CRF 2400-R will easily fit in any pocket and will take the guesswork out of ranging a shot. This rangefinder retails for RRP. $890.00 and is available from Leica Store Sydney and authorised dealers throughout Australia. To find out more visit; http://au.leica-camera.com/sport-optic