Phonecam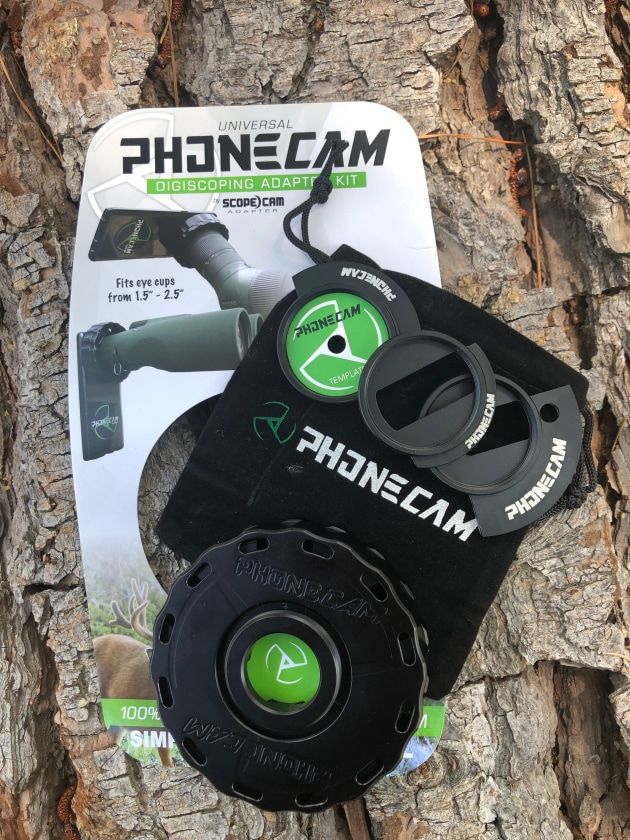 These days digiscoping is all the rage allowing hunters to capture images through their optics at long range for all to see. Phonecam is a universal adaptor that allows you to take photos and video off a wide variety of spotting scopes or binoculars using your smartphone. Made of lightweight aluminium, the Phonecam simply attaches to the ocular end of your spotter or binos via a very clever cap that can be adjusted to fit optics from 1 ½ through to 2 ½ inch eye cups. To attach, simply turn the outer ring until the jaws on the inside grab the ocular end of your optics and you're ready for action.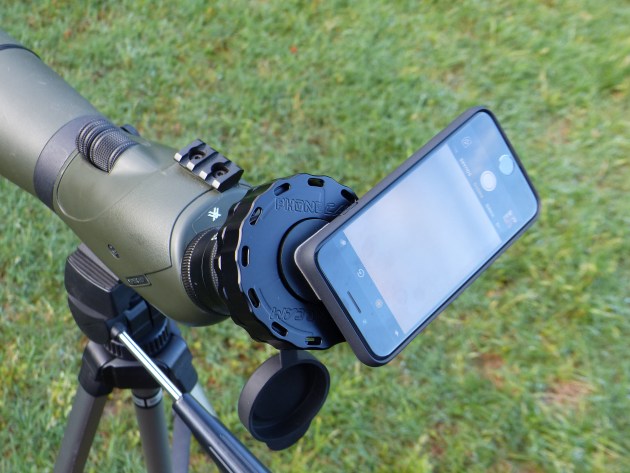 To fit the adaptor to your phone, a 34mm tab that simply screws to the adaptor is attached to your phone case or directly to your phone 's body via an industrial grade adhesive tape. When you purchase a Phonecam you also receive three 34mm tabs, each a little different in the centre and hence allowing you to choose the correct tab to align with you make/model smartphone. Last but not least, a handy little addition to the package is an alignment template that ensures you align the tab with the lens on your smartphone.
This one size fits all is a must have if you enjoy taking pictures and video with your smartphone. The kit includes universal adaptor with a branded carry bag, 3 x 34mm tabs to cover most lens shape smartphones, pre-cut template and instructions. I've tried several different makes and models over the years to capture film and footage off my spotting scope, but none as simple to attach and use as this one. Definitely the best I've seen to date. RRP. $140.00 plus postage. For further details or to order visit www.skopecam.com or phone Aaron on 0402 375 085.
 Here's a video Marcus made of shooting a rimfire match at 25 metres through a Nikon spotting scope with Phonecam adapter. If you observe it well you will see bullets rising into the target.