Zeiss DTI 3/35 Thermal Imaging Camera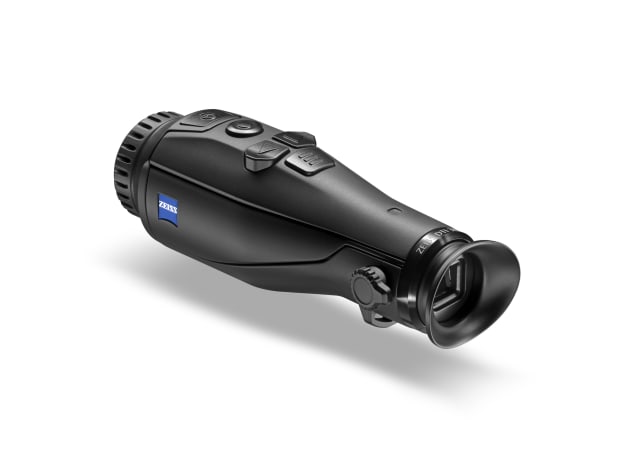 This is the first thermal imaging camera from Zeiss and extremely well made. Featuring gradual zoom adjustment in 0.5 increments, its high-resolution display on the ocular end delivers a very detailed image of your quarry even in complete darkness. Well designed, its ErgoControl operating concept located on top of the unit makes for easy use of on/off button, zoom/menu navigation, thermal colour selection and a button for taking video or photos.
In addition to the above, you can now live stream what's being seen via a Zeiss Hunting App or to do data transfer from the thermal imaging camera to your smart phone using WiFi. The unit also come with a neck strap for ease of access. This monocular style thermal night vision unit is well priced and now available through most gun shops Australia wide.
For more information ask at your local gun shop or visit www.osaaustralia.com.au