ZEISS LRP S5 Riflescopes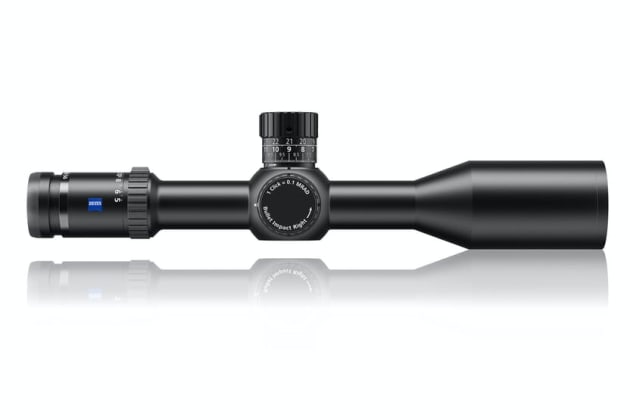 Zeiss introduces two all-new riflescopes in the first focal plane to help you dominate the competition and win the match. The Zeiss LRP S5 3-18x50mm and the 5-25x56mm models represent the pinnacle of precision riflescopes available today. They provide an image that is bright, with excellent colour contrast and razor-sharp resolution, as well as a truly daylight visible illuminated reticle and more than 40 MRAD of total elevation adjustment.
That massive total elevation travel (equivalent to 140 MOA) allows the Zeiss LRP S5 to be more capable than your ammunition and engage targets up to 1500 yards and beyond out of the box. Premium optical design with fluoride lens elements, SCHOTT glass and "T" coatings allows for optimal target or game identification, resolution of target and maximum light transmission of 90%.
Next, digitally controlled diffractive reticle illumination technology delivers an exceptionally bright point of aim, regardless of the amount of light coming in. Final validation of the design proves the Zeiss LRP S5 riflescopes withstand multiple shock tests of an enormous 1500 g-force. Design requirements also include initial shock testing of over 800 impact cycles at 1000 g-force.
Ask to see them at your local gun shop or visit www.osaaustralia.com.au.