Sydney man jailed for two years for possessing a semi-automatic military rifle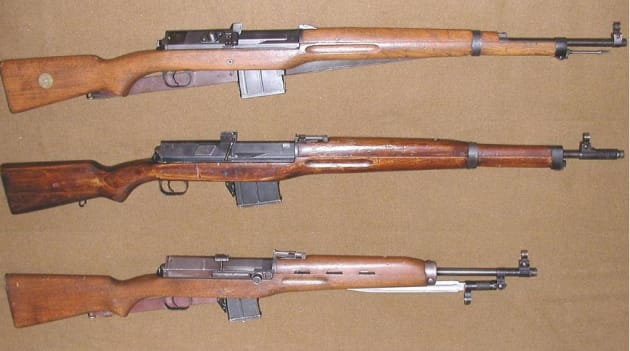 The South Coast Register reported a Sydney man, already serving a jail term for firearm and traffic offences, has been sentenced to an additional two years' jail over the possession of Swedish military rifle.
Shane Ceissman, 31, pleaded guilty to possessing the prohibited firearm, a semi-automatic, self loading rifle in Nowra Local Court on Monday.
Court papers said the charges stem from a vehicle stop by police in Tenambit, a suburb of Maitland, in July last year.
Police discovered Ceissman, who was the driver, was disqualified.
During a search of the vehicle officers found a iPhone, which contained two photos of Ceissman posing with a firearm.
The photos were referred to the State Crime Command's Gangs Squad.
A ballistics expert identified the rifle as a Swedish military rifle, a Ljungman Model AG-426, a .762mm self loading, semi-automatic rifle.
Ceissman was interviewed by officers at the South Coast Correctional Centre, where he was serving a 30-month sentence for firearm and traffic offences.
Police said during the interview he would not reveal the whereabouts of the firearm.
Magistrate Gabriel Fleming sentenced Ceissman to two years' jail from May 1, with a non-parole period of 18 months.