Gun Dog Training Weekened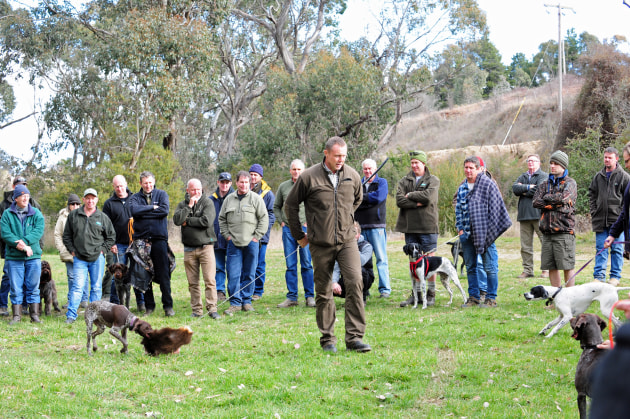 The Riverina Branch of the Australian Deer Association are hosting a gun dog training weekend right here in New South Wales at Tumbarumba Showground on the 17th and 18th of August 2019. While the shows primary focus is to promote the use of gun dogs for deer hunting, this hands-on weekend promises to be of value to the novice or seasoned gun dog hunter with lots of tips and tricks to be learnt. The event will run from 8am to 6pm on the Saturday and 8am to 12 noon on the Sunday. I'm told guest speakers will include world-renowned trainers Niels Sondergaard from the Danish Hunters Association in Denmark who is also the author of  "Working With Dogs For Deer" and Martin Reid from New Zealand.
Promising plenty of dogs in attendance, the program will be covering outdoor exercises for finding wounded deer, laying scent trails and the physiological reaction to the shot by your dog. Other important subjects like training dogs how to indicate deer and lots, lots more will also be a part of this in-depth training course. If you'd like to attend this special Gun Dog Training Weekend for hunters simply contact the Riverina branch of the ADA to book your spot. Participants can attend with or without their dog. Make no mistake; this is not a dog hunting show but more so a training weekend with theory and practical demonstrations for hunting dog owners and their dogs. GET IN EARLY TO BOOK YOUR SPOT.
Cost to attend the 2-day course with a dog is $300.00 or $150.00 without a dog and $25.00 per head for additional family members to cover catering etc. For further details or to book your spot contact Geoff Pigram on 0427 262032 or Warren Flanagan on 0407 924158 or email; riverina.pres@austdeer.asn.au