Antis Using Tragedy to Push Agendas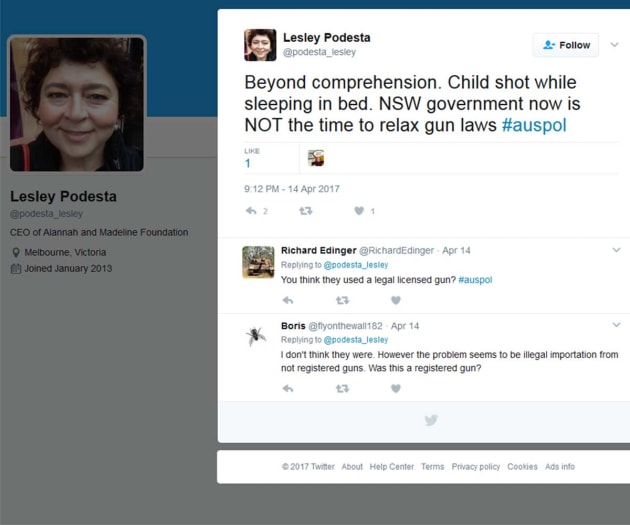 The antis have no limits when it comes to pushing an agenda especially if it means linking law abiding firearm owners to gang land style killings and illegal firearm acts. These fake news reports are the only opportunities they get to make all law abiding firearms owners appear as criminals. 
This week we saw The Alannah and Madeline Foundation (AMF) CEO Lesley Podesta Twittering following reports that a 15-year-old boy was shot in the head by a known assailant who broke into his Sydney home earlier this month. Ms Podesta posted: "Beyond comprehension. Child shot while sleeping in bed. NSW government now is NOT the time to relax gun laws". In response to the Tweet, a fellow Twitter user asked if Ms Podesta actually thinks the shooter "used a legal licensed gun?" 
The SSAA summed it up well.
"While the SSAA sympathises with the family of the deceased, it is beyond our comprehension why Ms Podesta would be of the view that firearms laws, which overwhelmingly target law-abiding shooters, would stop these violent crimes. Furthermore, New South Wales Police has since indicated that the shooting was a revenge attack linked to a previous homicide, where a teenager was stabbed to death by another teen with a knife in July last year."
"It appears that neither Ms Podesta nor the AMF spoke out against the stabbing death at the time, indicating the charity does not view stabbing deaths in the same light as gun deaths. The SSAA will continue to call out those who link us, the law-abiding shooter, with criminals who illegally use guns."