Deer Bounty - Night Shooters Want Access to Crown Land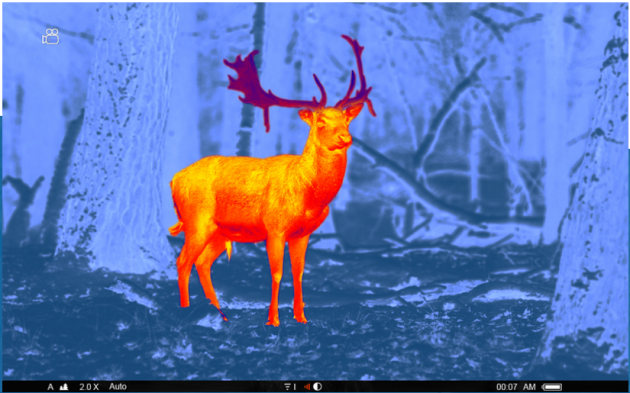 Professional shooters are calling for a deer bounty that is only available to them and access to crown land to make their night shooting operations more viable boosting their commercial harvest.
The proposal has been met with opposition from the ADA representing deer hunters as it poses a risk to campers and hunters that are already killing 100,000 deer per year in the crown lands.
The Weekly Times reported frustrated farmers say the Victorian Government continues to ban commercial shooters harvesting deer on crown land while allowing recreational hunters access due to their political lobby groups' clout.
"I think recreational hunting has been too strong in building a reserve (of deer) for members at the expense of farmers and the environment," Tallangatta Valley farmer and Landcare Group member Neil Paulet said.
"There's 1.5 million of them (deer) out there — with most reserved for recreational hunters."
Professional shooter Brett Conibear, who works with farmers to control deer on their properties at night, said the crown land ban meant he could not pursue deer into adjacent state forest or any other crown land.
"If we miss our opportunity, even if they're 200 yards into the bush, that's it — it's crazy," Mr Conibear said. 
Mr Paulet said professional deer shooters should be given equal access to crown land and a bounty would go a long way in assisting to boost commercial harvesting.
"For these (professional) shooters to make a reasonable dollar, they can't drag an animal too far," Mr Paulet said. "For 
animals that are hard to get a bounty would help."
Wild Game Resources Australia owner Simon Staughton, whose family business harvests deer in Victoria and Southern NSW, said a bounty would help lift the viability of a business that relied selling ground venison into the international pet food market.
Mr Staughton said hiscompany could only pay commercial shooters about 80 cents a kilogram (liveweight) for deer delivered to Howlong, which he said was only viable when they got 10 or more a night, but was a battle when they only got a couple.
"A bounty based on a per kilogram amount or, say, $40 a head would certainly encourage shooters to get out there," Mr Staughton said.
Given the risks farmers already faced with illegal shooters invading their land, Mr Staughton said a bounty should only be available to commercial shooters.
Australian Deer Association policy manager Barry Howlett said the lobby group would oppose commercial hunters gaining "carte blanche" access to crown land.
He said night-time access was the ADA's greatest concern, given even recreational hunters were not allowed to shoot at night. "If I'm out camping with the kids at night I don't want my missus getting shot in the head," Mr Howlett said.
But Mr Conibear said night hunting was crucial to commercial harvesting, especially when pursuing the nocturnal samba deer.
"There's no risk," he said. "We're shooting around farm houses and livestock all the time at the moment and our thermal scopes show up all heat signatures."
"We can see up to two kilometres and we always, as professionals, shoot into a hill. There's many times we don't take the shot because of that."
As for a bounty, Mr Conibear said it would not only encourage him to harvest deer more often, but could deliver the government detailed information on where, when and what species were shot, plus details on weight and sex.
"But if it was an open bounty it'd increase poaching," he said.
ADA's Barry Howlett said he had "no great philosophical objection" to a commercial bounty, but did not see that it had made much difference where it was already applied to wild dogs.
"We'd have to see the evidence and is that the best use of government resources."