Feral Populations Boom Across Queensland - What is the Solution?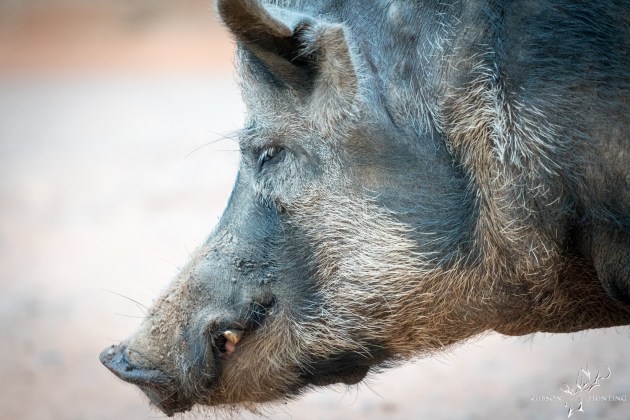 As feral animal populations grow across Australia, one of the most apparent free-to-taxpayer control methods is always overlooked. As a result, huge amounts of taxpayer money are wasted on public land feral animal control whilst hunters line up to help.
There is no doubt that recreational hunting is just one arrow in a quiver of feral animal population control methods; however, its the only strategy that comes at zero cost to the taxpayer and injects much-needed funds into struggling regional communities.
The ABC reported "Experts say feral pigs are becoming increasingly bold and encroaching on outer suburbia as a population boom drives them into more densely populated parts of Queensland".
Darren Marshall, from the natural resources management organisation Southern Queensland Landscapes, said favourable conditions had led to a bumper breeding season.
"I think we're coming into a really, really bad time for feral pigs," he said.
"Everywhere that we've seen, all the sows have got lots and lots of piglets on the ground.
"There's so much food around, they breed so fast and re-infest so quickly."
"I think people would be amazed how close they come in, looking for that food source, to residential areas," he said.
"They're more than happy to take risks to get to areas where the food sources are.
"They are at the back of new residential estates.
"And if you're walking through the bush and there's a 60 to 100 kilo animal beside you, rustling through the scrub ... it definitely does scare you."
Hiker Kirsty Sutton, from Gatton, said she had seen plenty of evidence of feral pig activity along walking trails at Cunningham's Gap in the Main Range National Park.
The impacts of feral pigs cost the nation's agriculture sector more than $100 million annually, according to Biosecurity Queensland.
The Rockhampton Regional Council said it had trapped and euthanased around 50 of the animals in the past few months, in response to increased sightings close to the city.
"The pigs were encroaching on residential land, ripping up people's yards to find food," planning and regulation councillor Grant Mathers said.
He said sightings were most common in areas that backed on to state parks, including Frenchville, Norman Gardens, Mt Archer and Koongal.
A national feral pig management coordinator was appointed in March 2020 and handed down a draft action plan — the first national coordinated strategy to tackle the pests — earlier this year.
The plan advocates using a range of methods to control feral pig numbers, including baiting, aerial and ground shooting, trapping and exclusion fencing, however recreational hunters do not raise a mention. 
Within Queensland, authorities are using $25 million from the Queensland Feral Pest Initiative to construct cluster fencing and implement management programs for a range of invasive species, including pigs.
Fingers crossed with enough lobbying; recreational hunters can be one of the many control tools utilised in these public land areas. It works in NSW and Victoria already, but Queensland is reluctant to give it a chance.