NSW R-Licence Accreditation Course Can Now Be Taken Online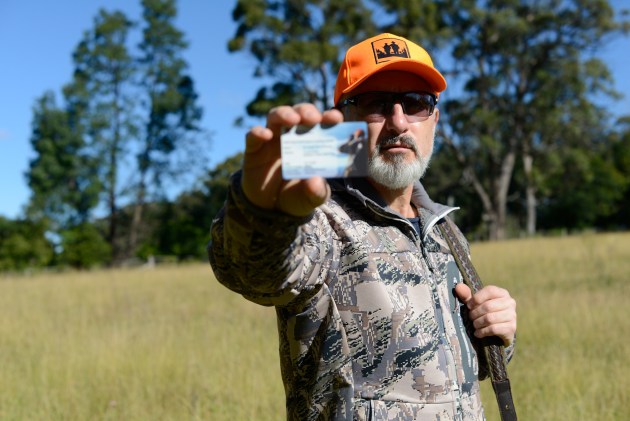 The wait is over. NSW DPI Hunting has just launched the new modernised R-Licence Accreditation Course that can be taken either online or face to face with a Hunter LEAP Trainer.
This is the training that hunters need to complete before applying for a NSW Restricted Game Hunting Licence (R-Licence). If you already hold an R-Licence, you won't have to do the course.
R-Licensed hunters have access to over 200 NSW State forests declared and open to hunting. State forests offer excellent hunting opportunities for popular game animals such as deer, pigs, goats, rabbits, foxes and the list goes on.
The course has been totally redeveloped and features new and improved content to help hunters access public land easily and safely. It is also the very first Australian hunter education course of its kind. 
The new R-Licence course is based upon the new Hunter Education Handbook, which contains all the learning material you will need to study and pass the course. The study guides for the course are also available online, free of charge and can be used to study or to refresh your knowledge. They are fully narrated and cater to all learning styles. You can either read or listen to the content and go back to review information that you need more help with.
You can view the study guides here
https://www.hunter-ed.com/newsouthwales/studyGuide/201601/
https://www.hunter-ed.com/newsouthwales-firearms/studyGuide/202601/
https://www.hunter-ed.com/newsouthwales-bows/studyGuide/203601/
https://www.hunter-ed.com/newsouthwales-dogs/studyGuide/204601/
After taking a quick tour of the course, I was pleased to find it offers at pace learning, which means you can login and out of the course at any time and your progress is saved. When you login again, it takes you right back to where you left off. It's also accessible on all devices, including smart phones and iPads and it was relatively easy to navigate.
The course is divided into 2 sections, which feature smaller units, topics and licence categories.
Section 1 is mandatory training and has been divided into 9 units of study. Each page is complemented by photos, videos and animations of real to life Australian hunting scenes.
The topics include:
• hunting laws in NSW
• being an ethical and involved hunter
• animals, identification and welfare
• hunting on public land
• hunting on private land
• outdoor safety and survival
• being a safe hunter
• hunting techniques.
Each unit ends with a short quiz you must pass before you can move through the course and attempt the final exam, which is an open book, multiple choice test.
Once you pass section 1, you will need to complete the R-Licence categories of your choice found in Section 2. The three hunting methods permitted for use on public land in NSW are
• Hunting with Firearms which includes rifles, shotguns and blackpowder.
• Hunting with Bows
• Hunting with Dogs.
You can choose any combination of R-Licence categories, but you must choose at least one. You can only use these hunting methods on public land if you have been accredited by successfully completing the relevant parts of the course.
Each licence category also has a final exam that you must pass.
To take the course you can log in at www.hunter-ed.com/newsouthwales/
You will need to create an account and a profile before you can choose which parts of the course you want to complete. You can complete the mandatory training and your choice of R-Licence categories for the one $40 fee, or you can add a category to an existing licence for only $10.
After you complete each section of the course, you will be awarded an R-Licence accreditation form that you need to attach to your licence application. If you complete the entire course you will need to download four accreditation forms and attach them to your application, along with your proof of approved hunting organisation (AHO) membership and any other supporting documents.
For hunters that can't access the internet or don't like online learning, the new course can be undertaken in the traditional face to face method, with a Hunter LEAP trainer.
The course is also approved by the International Hunter Education Association and allows R-Licence holders to purchase overseas hunting licences that require hunter education.
This is a great resource for hunters and is a very safe, easy and convenient way to complete the training that qualifies you before applying for an R-Licence. Check out the YouTube launch video at https://www.youtube.com/watch?v=UmpU9Ep-Gwk or for more information visit www.dpi.nsw.gov.au/hunting