Spot-lighters Who Shot a Man In His Swag Receive a Small Penalty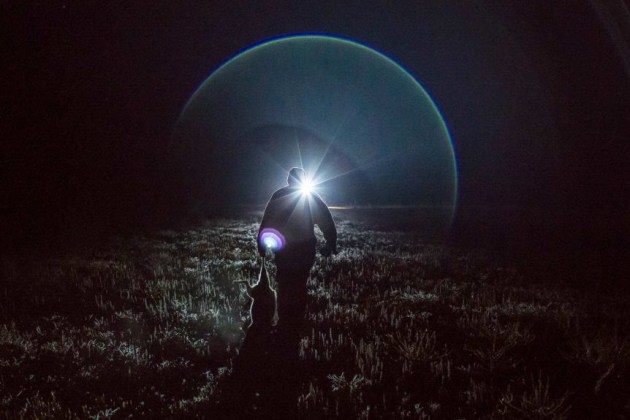 A sentence was handed down for the spotlighter that shot Andrew Papanicolaou while he was asleep in his swag on December 8th last year.
Andrew was camped in Tallarook State Forest when spotlighters shot at the reflective eyelets on his swag. Awoken by a missed shot, Andrew laid back down only to be struck in the leg by a second shot that slammed into his leg, fragmenting into tiny pieces as it drove into his abdomen.
The Weekly Times reported "It was a hollow-point that exploded inside me," Mr Pap­anicolaou said.
The shot was fired by Joel Kipping, who was illegally spotlighting in the state forest.
"He thought my swag was deer or fox," Mr Papanicolaou said. "He then tried to run, but got bogged and had to be winched out."
A mate and a nearby camper called for help and the police. But when the case went to Seymour Magistrates Court last Thursday, Mr Papanicolaou was stunned that Joel Kipping was handed an 18-month 180-hour community corrections order. "I would have liked to see him get some jail time," he said.
But in the end Mr Papanicolaou said he wasn't out to incite a witch hunt, calling instead on all hunters to follow the rules they learnt when they completed their firearms licence.
"It's a lesson for all of us to understand what can happen when something goes wrong," he said. "That it's not the firearm, but the person behind it that makes mistakes."
Seymour police prosecutor Seargent Jimmy Harvey said the magistrate took into consideration Mr Kipper's early guilty plea and that he had no prior convictions. "His solicitor put forward that he himself (Kipper) had significant mental issues, because he had realised what he'd done."
Mr Harvey said he understood Mr Kipper had also been banned from holding a firearms licence for life. But that does little to comfort Mr Papanicolaou, who still has bullet fragments embedded throughout his leg and lower abdomen, spent three months off work recovering from his injuries and has his own mental health issues.