The New Animal Welfare Act Could Seriously Affect Your Hunting Future - Time to Unite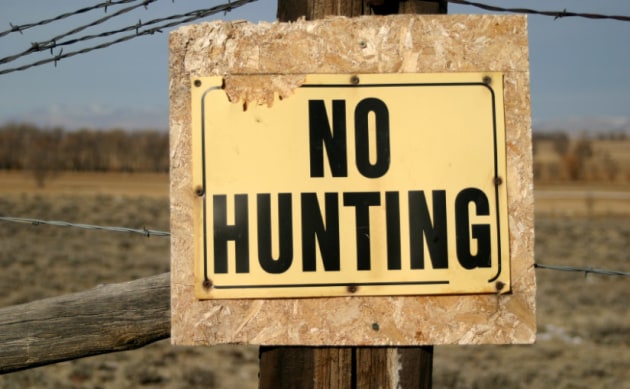 Hunters in Australia continue to be vilified for partaking in ethical and legal hunting activities by the latest generation of social crusaders. 
Victorian hunting could be turned upside down if the new Animal Welfare Act receives the changes that are being pushed from animal welfare and green organizations. 
The Victorian Government has recently announced that intends to replace the current Prevention of Cruelty to Animals Act 1986 with a new Act the Animal Welfare Act. 
Currently, game hunting is undertaken in accordance with the Wildlife Act 1975. Hunting is exempt from cruelty provisions under the Prevention of Cruelty to Animals Act 1983 (PoCTA). One of the proposals is to replace the current PoCTA and also remove the current exemptions for game hunting.
This will not just be an attack on hunters our farmers will be heavily impacted. The directions paper states the new standards will be built on the principle that all animals are sentient, meaning they have emotions, such as happiness and "the ability to feel, perceive and experience what happens to them.
Hunting with hounds and dogs have never seen a more significant threat, and the flow on to duck and deer hunters is sure to be felt. 
Wild dog controllers are already facing increased pressure over the use of leg traps.
The Australian Deer Association sent out an email today to all members - 
"In Victoria, a new directions paper on Animal Welfare Legislation is causing some angst. Animal welfare is a critical concern for hunters but, on face value, these changes would go well beyond that and into codifying the sentience of animals. The potential flow on from such a change could impact, not just hunting, but all interactions with animals in Australia. This is serious, and ADA has tasked our external policy consultant with formulating a comprehensive and effective response on behalf of not just ADA, but of all hunters in Australia..."
The formulated response from the ADA is a few weeks away - people need to remember that the State Government have just opened up submissions from relevant bodies in relation to the proposed Act. Hence, an investment from the ADA to deliver an appropriate response and not just an emotive video. This proposal has the potential to be a lot more serious than any short-term helicopter cull. My advice is to ensure you're financial member, so the ADA have the clout to effectively tackle these issues. Anyone who listens to a lot of US podcasts would know that this type of backdoor strategy is the new approach from the Animal Welfare organizations with deep pockets.
So what is really driving these reforms? Mostly it seems to be agendas driven from the personal passion of some Labor and Green MPs and ministers. There is also a lot of Green and AJP pandering taking place as they utilize the smoke and mirrors that have come with the Coronavirus. 
The public submission has been called for in the middle of December. A very busy time of the year for many however we need to stay right on top of this one. 
There are clear anti-gun and hunting industry agendas rearing their ugly head in Victoria and Australia wide. One thing is for sure if we do not stand together, we will lose a good majority of what we love in a very short period of time. 
Link to the announcement - Click Here