Striking New CZ Rimfire - Thumbhole Yellow

The basic version of the sports cz 455 thumbhole model has a fly weight trigger mechanism. the stock is made of laminated wood in black and yellow. The trigger guard and the magazine base are made from a solid block of aviation duralumin and are anodized yellow. the fluted barrel has a ph muzzle thread.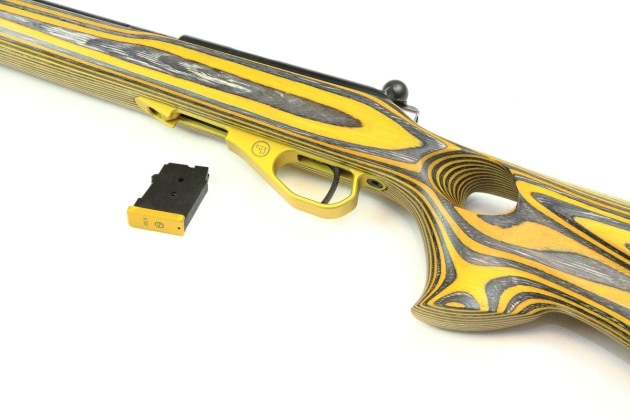 This sports special is based on the highly accurate CZ 455 THUMBHOLE model with a fluted barrel and a characteristic, ergonomic stock with a hole for a right-hand thumb. currently, the stock made from laminated wood is available in yellow and black colour. Yellow is also used on the trigger guard and the magazine base. The key adjustment for the target shooting is presented in the new fly weight trigger mechanism with the option to set the pull from 1 to 5 N. The trigger may also be set to a two stage trigger with the option to set the trigger travel and pull weight of the fi rst and second stage individually by the user. Another option is to disable the fi rst trigger stage resulting in minimum reset.
check these and other great products out on the Winchester Australia website www.winchesteraustralia.com.au