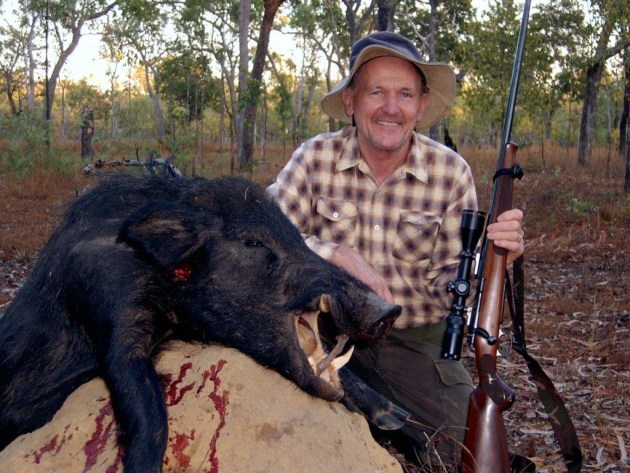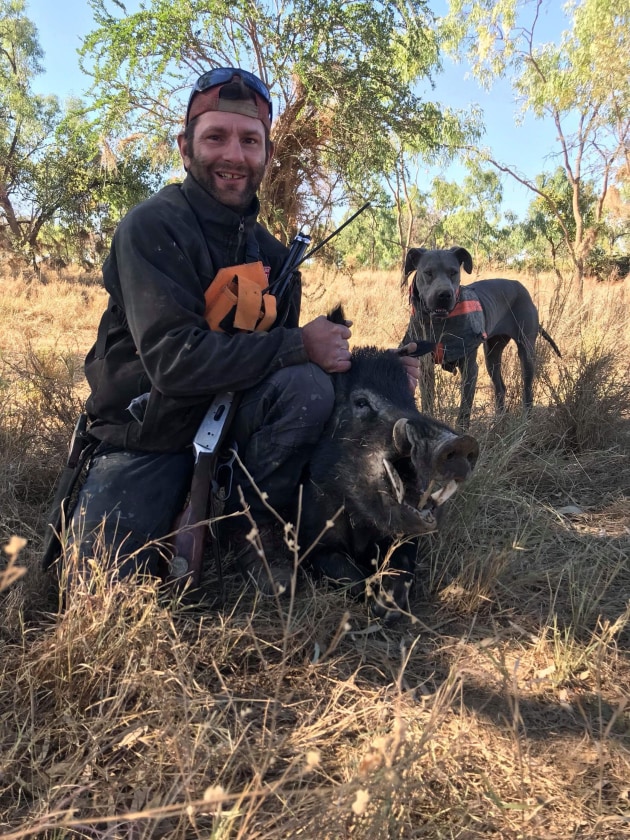 Next up is Mark Cole, a good keen man on the pigs with dog and rifle - hunt 'em hard, Mark.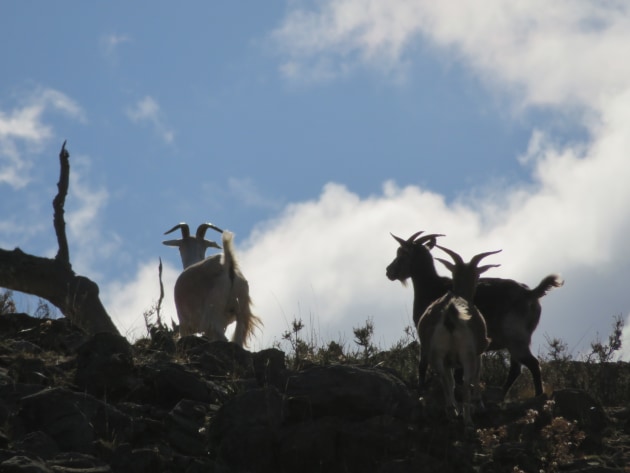 And to finish, Gaz Dood did good (sorry, couldn't resist) snapping these retreating feral goats.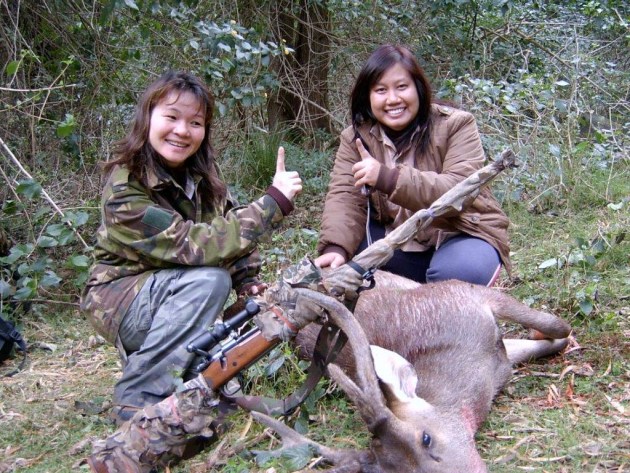 Have a great time all you hunters out there and keep sending in your photos.
VERY IMPORTANT - READ BELOW
Now photographers PLEASE, if you facebook me an entry, please follow up with an email, maybe with the picture attached, but definitely with your mail address details, so that we can send you a great Ridgeline prize if you win. It saves me and my addled brain having to follow you up. Send to marcusodean@yaffa.com.au
Guerrilla ALUMAN
See you all next week and keep those great photos coming in and you'll be in with a chance to win one of these....or a nifty Guerrilla Aluman knife, featuring 4-inch closed linerlock folding knife Blade material:440 Stainless Steel Blade Belt clip.
Ridgeline's Haul All Bumbag and Meatsafe
Crafted of durable brushed tricot to ensure silence, this bag has added bullet loops in each of the waist belt pockets and will help you keep your most important accessories close at hand. Better yet, it comes with a removable meat bag for your carry out; incorporating a fly proof outer allowing you to safely hang your meat while you continue to hunt, and reinforced pack straps to carry out your animal, this really will help you to Haul All. The Haul All bumbag can be easily clipped onto a Tru Shot Backpack!