Winners of the November-December 2017 Ridgeline comp are Andrew Collis below and Anton Van Bysterveld, who entered a rusa meat deer happy couple image. Congrats and thanks for entering.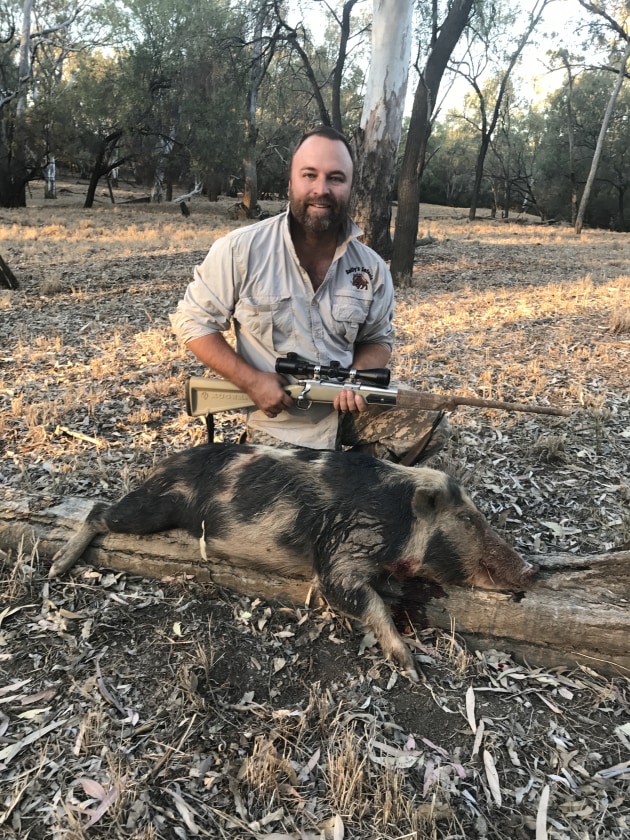 From Andrew Collis
Trying again to win. These pigs were taken out at St George once again with the Ruger with my custom painted stock. Was great to knock this pig over.
Regards, Andrew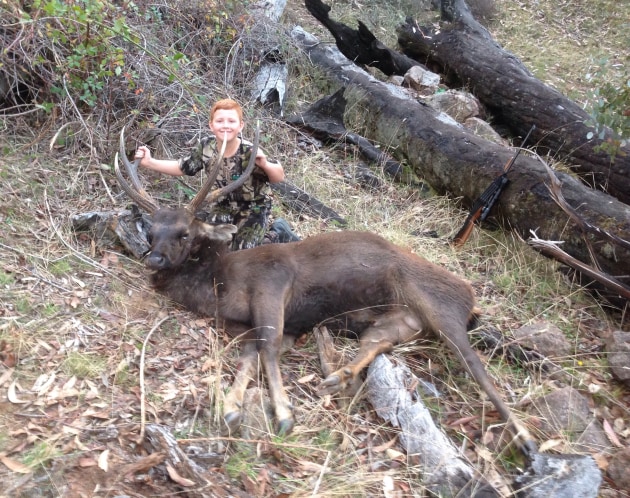 From Mark Ven,
These two pics are of my nephew Deacon Pullar with his first rabbit and a sambar stag that was taken two days later 100m from where he took the rabbit. I think his smile says it all , he is hooked , as the next generation starts enjoying the great outdoors.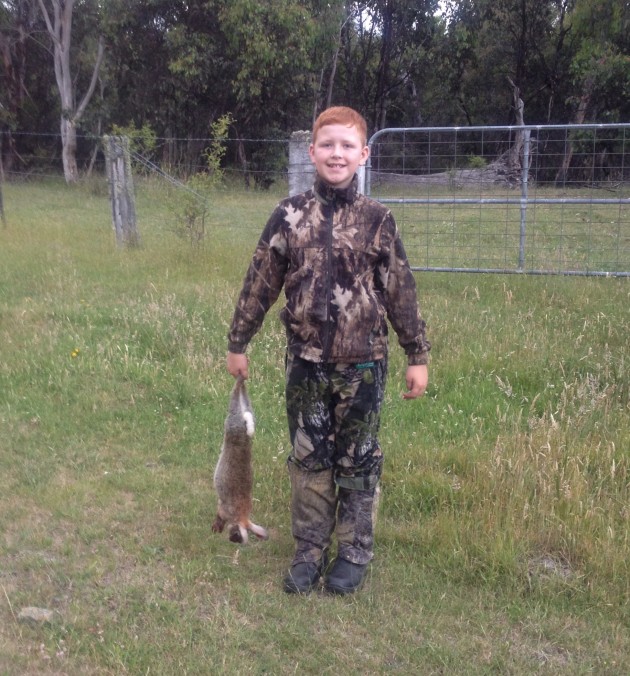 And again,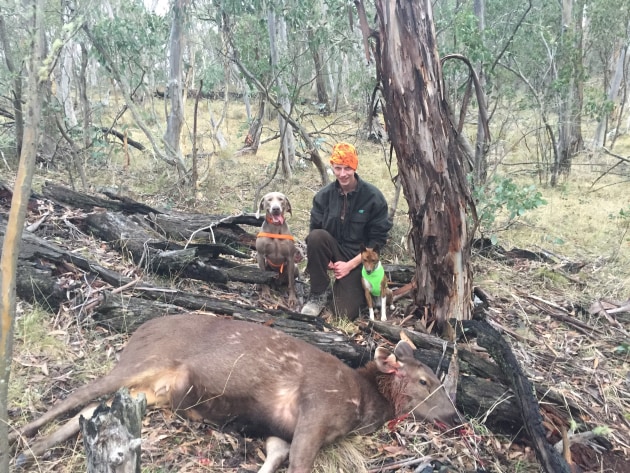 Two deer taken with one shot . Mac (Weimaraner) & Les (basenji) pointed these two from 50m. Ryan Pullar with the hind is smiling as it's the first deer he has seen on the ground and doesn't realise the hard work is about to start with the carry out . As for me I am doing what I do best , preparing for the real work to begin.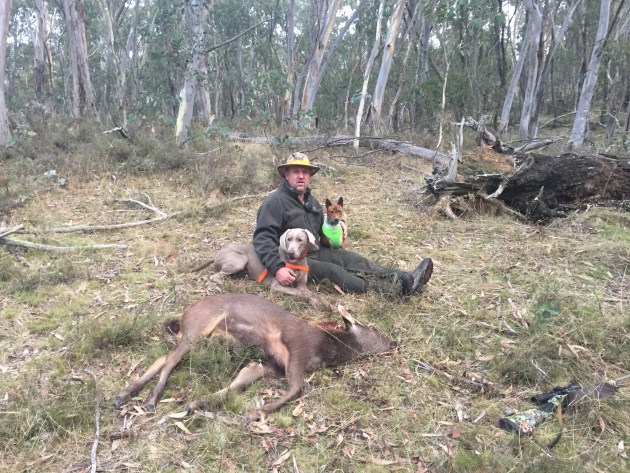 To all readers and Ridgeline comp photographers, have a lovely christmas, restful break and great 2018 from Sporting Shooter Magazine, sportingshooter.com.au and Ridgeline Clothing Australia.
And we have changed the prize schedule, so the new winners will receive a Guerrilla knife as per usual, but the pack winner will wind the great Ridgeline 5-Pocket Bum Bag.
Have a great time all you hunters out there and keep sending in your photos.

VERY IMPORTANT - READ BELOW
Now photographers PLEASE, if you facebook me an entry, please follow up with an email, maybe with the picture attached, but definitely with your mail address details, so that we can send you a great Ridgeline prize if you win. It saves me and my addled brain having to follow you up. Send to marcusodean@yaffa.com.au
See you all next week and keep those great photos coming in and you'll be in with a chance to win one of these....or a nifty Guerrilla knife.
 Ridgeline's 5-Pocket Bum BagThe Ridgeline 5 Pocket Bum Bag Buffalo Camo Made from unique Quiet-Tex and PVC internal fabric Features 5 individual, zippered storage compartments Padded around the hip area for carrying comfort Adjustable webbed belt with heavy duty buckle.