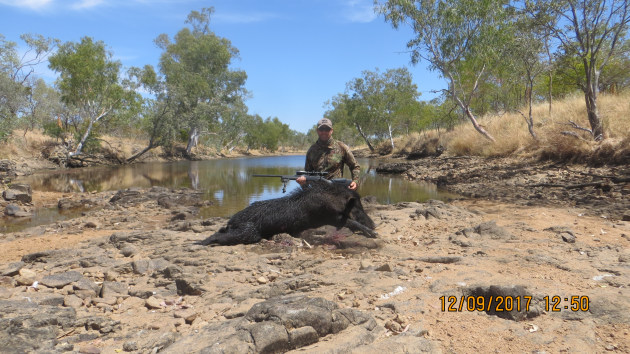 Apologies to readers and our friends at Ridgeline for the absence of updates the last few weeks - I was away electioneering in Murray, hunting in Victoria and when I did hit the desk again briefly, I came down with a flu bug that just is not quitting. 
But dry your eyes, little soldiers, we have five nice entries, four of them "porcine", but that means us recreational hunters are putting a dent in the feral population for the country - and that is a thing not appreciated by gun grabbers.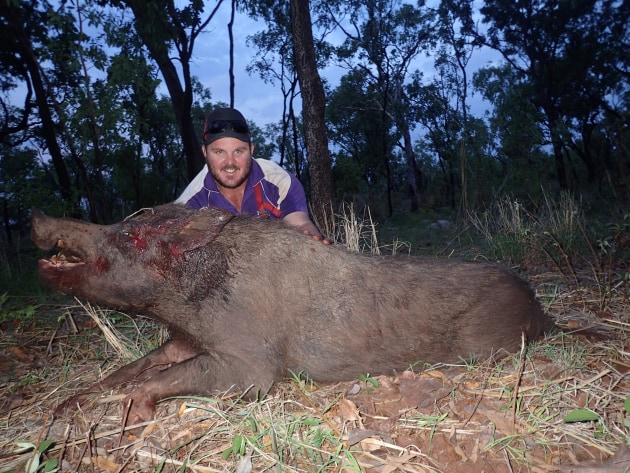 The captions tell the stories and there are twp prizes for the wrap-up to this two-month comp. A knife to Glenn Hando for his continued and consistent input to this comp, culminating in this archetypal white 36-inch billy and a bumbag to Darren Andrews for his evocative outback landscape boar, artfully posed.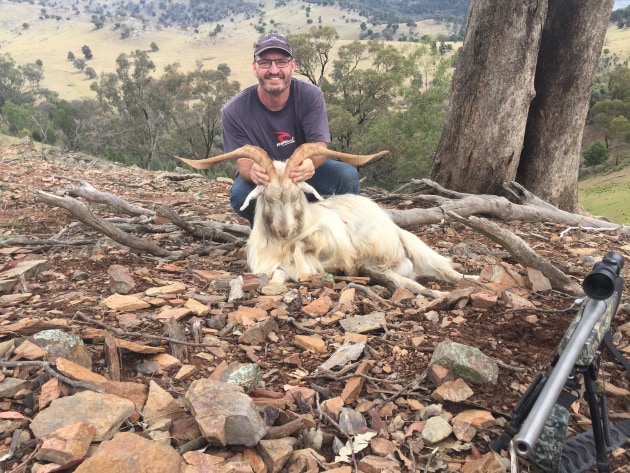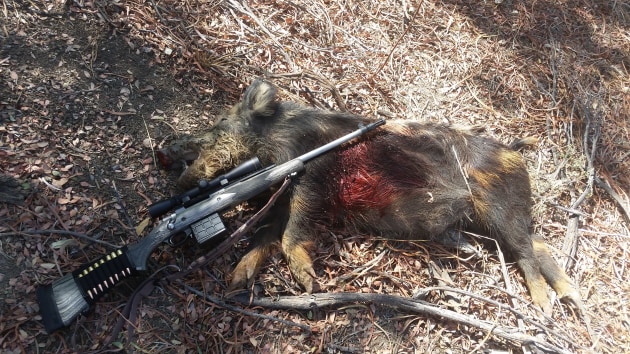 By the way, on my recent Victorian sojourn I carried a Ridgeline 5-pocket bumbag - I did not want to overburden a bad knee with a bigger pack - and it was terrific, fitting in ammo, water, compact camera, Personal Locator Beacon,I-Phone, muesli bars, two knives and steel, and a compression bandage. I did modify it slightly by adding a single cross-shoulder strap to keep it slipping off my flat bum and it worked a treat - really worthwhile.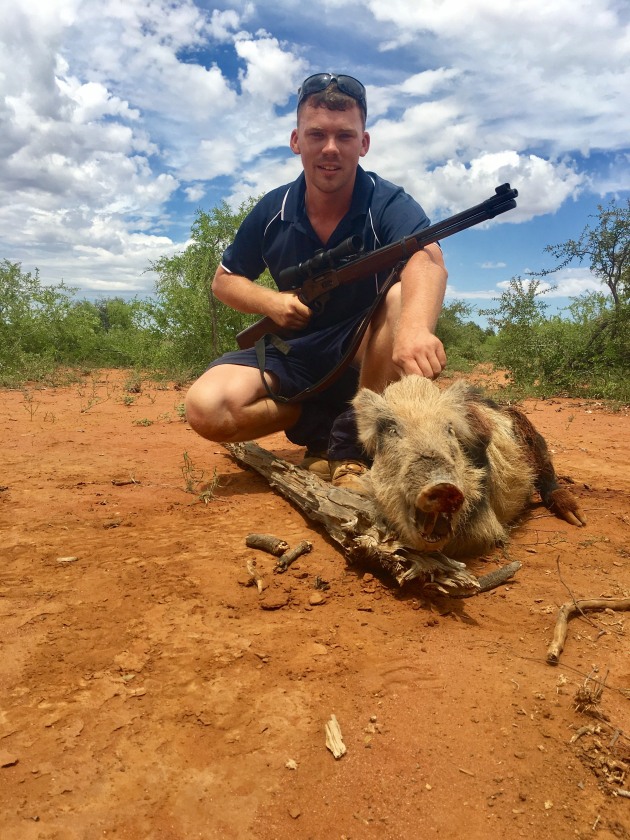 Have a great time all you hunters out there and keep sending in your photos.
VERY IMPORTANT - READ BELOW
Now photographers PLEASE, if you facebook me an entry, please follow up with an email, maybe with the picture attached, but definitely with your mail address details, so that we can send you a great Ridgeline prize if you win. It saves me and my addled brain having to follow you up. Send to marcusodean@yaffa.com.au
See you all next week and keep those great photos coming in and you'll be in with a chance to win one of these....or a nifty Guerrilla knife.