Balloted Hog Deer Hunting Announced for Snake Island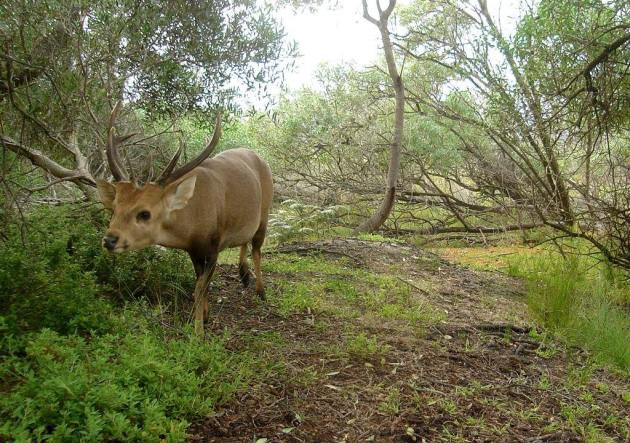 In 2017 there will be a trial of balloted hog deer hunting on Snake Island. The Victorian Environmental Ministers decision to open the island to the trial was met with praise from the ADA after years of campaigning.
The following was released from the ADA
"Hunters have been asking for this since the 1960's and actively campaigning for balloted hunting on Snake Island for the past twenty five years" Australian Deer Association (ADA) Victorian President Col Brumley said. "Snake Island holds a large percentage of Victoria's hog deer and Minister D'Ambrosio is to be commended for recognising that a highly valued and sustainable use of this unique piece of public land has been denied to law abiding hunters without good reason for far too long".
The Australian Deer Association put forward a fresh proposal late in 2015. Previous efforts had been unsuccessful in 1991, 2004 and 2013. "It's one of those issues where we are convinced that the principle is sound so we persevered with it" Mr Brumley continued, "Jeff Bourman saw the sense in it straight away and he and Daniel Young have championed the proposal on behalf of Victoria's 36,000 licensed deer hunters. We are celebrating this result today because of the efforts of the Shooters and Fishers Party MP's".
The Snake Island Cattlemen's Association have consistently opposed hunting on the Island, citing concerns about public safety, sustainability and tourism. "The Cattlemen's fears are no doubt sincerely held, but they are completely unfounded" Mr Brumley said. "Two expert risk assessments from Victoria Police over the past four years have confirmed that there is no risk to public safety. Twenty-eight years of balloted hunting for hog deer on the mainland has proven that the model is sustainable. A half a century of hunting on the neighbouring, co-operative owned, Sunday Island has had no negative effect on tourism".
Mr Brumley committed to working with the cattlemen to address any concerns. "We (ADA) made a commitment back in 2012 that, when hunting did finally come to the Island, hunters would do everything they could to make it work for the cattlemen. We have every intention of honouring that commitment" For media enquiries please contact Barry Howlett on 0427 367 094