Feral Fighters Program - Targeting Inverell Feral Pigs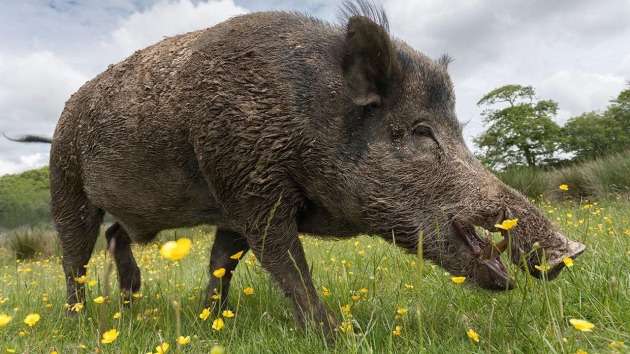 The Feral Fighters Program has been pulled together to bring local property owners together to do strategically approach their feral control. The program has proved effective in reducing the rate of re-invasion.
Targeting feral pigs this month, Inverell Shire landholders are being encouraged to take part in the Northern Tablelands Local Land Services (LLS) Feral Fighters program. 
 Manager of the Nullamanna Feedlot, Peter Lane, is already on board.
"We have an ongoing problem with feral pigs in the feedlot and surrounding farm. These ferals cause pasture and infrastructure damage as well as being a potential biosecurity risk to the operation as a whole," he said in a release.
The feedlot already undertakes a number of control measures including trapping, hunting, shooting and taking part in aerial control programs.
"I think it is vital that a coordinated and area wide program approach to the problem of feral pigs will help in keeping numbers under control," Mr Lane said.
Northern Tablelands Local Land Services is unveiling a program to provide landholders with the tools they need to help manage feral animals. The Feral Fighters program is an initiative to strategically target pest animals at a regional scale.
Northern Tablelands LLS will provide several resources to participants, including grain for free feeding and poisoning, as well as loaning pig traps at no cost.
Biosecurity officer Elli Sinclair says there are many benefits for landholders. 
"The aim of the program is the mass knockdown of animals. By working together, a wider knockdown of the target species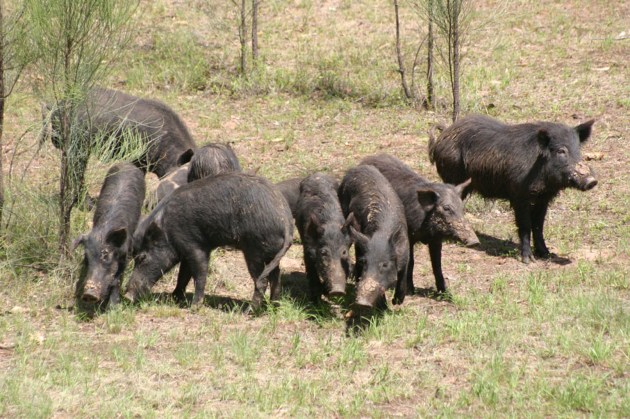 can be achieved," she said.
"The dry conditions are resulting in multiple impacts from pests. Feral pigs are fouling waterways as they congregate around long-term water holes. We are looking to capitalise on the bad seasonal conditions to maximise the impact of the program," she said.
Feral pig expert Darren Marshall works in Biodiversity and Pest Management with the Queensland Murray-Darling Committee. His research shows that the knockdown success rate increases the longer free feeding can occur.
"It is important to hit the pigs when they are vulnerable. During the drought the feral pig population is stressed and they are searching for food which provides producers with the perfect opportunity to undertake control,"  Mr Marshall said.
"Because the pigs are food stressed, it is important to free feed correctly. We need to take out 70% of the population to have an impact, so it is important to aggregate the pigs to free feeding sites which should be free fed for seven to ten days before poisoning."